Sale!
Zeblaze Neo 3 Smartwatch In Bangladesh
৳ 3,340.00
Compare
Description
Zeblaze Neo 3 Smartwatch was announced in July 2020. This model differs from the previous generation with a better screen, original case, better protection against dust and water according to the IP68 standard, and longer battery life. This watch has a high-quality 1.3-inch IPS screen, which provides an excellent image in any situation. The Zeblaze Neo 3 sports watch will help you train more efficiently thanks to the integrated multi-sports modes. You can connect your smartphone's GPS to the watch, and it will accurately record the distance, speed, and elevation on your route. The heart rate monitor will record the parameters of your heart all day, and at night this smartwatch will detect and record the phases of sleep and awake time. All the data collected by the watch can be viewed in the new Happy Sports app. The hybrid leather straps used in the Zeblaze Neo 3 are very usable. They are beautiful, durable, and comfortable for long-term wear.
Zeblaze Neo 3 Smartwatch Specification
GENERAL
Brand: Zeblaze
Model Name: Zeblaze NEO 3
Color: Black, Brown
Screen: IPS
Bluetooth Version: Bluetooth 4.0
Screen resolution: 240 x 240
Screen size: 1.3 inch
Waterproof / Water-Resistant: Yes
IP rating: IP68.
BATTERY
Battery Capacity: 180mAh.
DIAL AND BAND
Band material: Leather
Case material: Alloy
Shape of the dial: Round
Dial size: 1.3 inches
Band size: Band length: 120mm (length), 75mm (short) + Strap width: 22mm.
FEATURES
Compatible OS: Android,IOS.
DIMENSIONS AND WEIGHT
Product weight: 0.0440 kg
Package weight: 0.1500 kg
Package size (L x W x H): 13.60 x 10.00 x 3.00 cm / 5.35 x 3.94 x 1.18 inches.
PACKAGE CONTENTS
1 x Smart Watch
1 x Cable
1 x Box
1 x User Manual.
Zeblaze Neo 3 Smartwatch Product Description

Full Round Color Display
The Zeblaze NEO 3 comes with a 1.3″ bright colour screen that provides incredible colour depth, and exceptional clarity.

Hybrid Leather Straps
Stainless steel physical buttons for easy navigation and an exchangeable 22mm durable silicone leather strap. Comfortable, breathable and sweat resistant.
Lightweight Design
Adopted a lightweight design, the weight is only 44g.
Stainless Steel Button
The watch looks tougher with the silver brushed stainless steel buttons.
High Precision Sensors
The accelerometer and heart rate sensor, which are the heart of the watch, are low power consumption and high accuracy.
Heart Rate Monitoring
Zeblaze Neo 3 provides 24h continuous heart rate measurement to get a comprehensive view of your heart behaviour day and night. During exercise, the watch keeps you informed about your heart rate zones to optimize your workouts.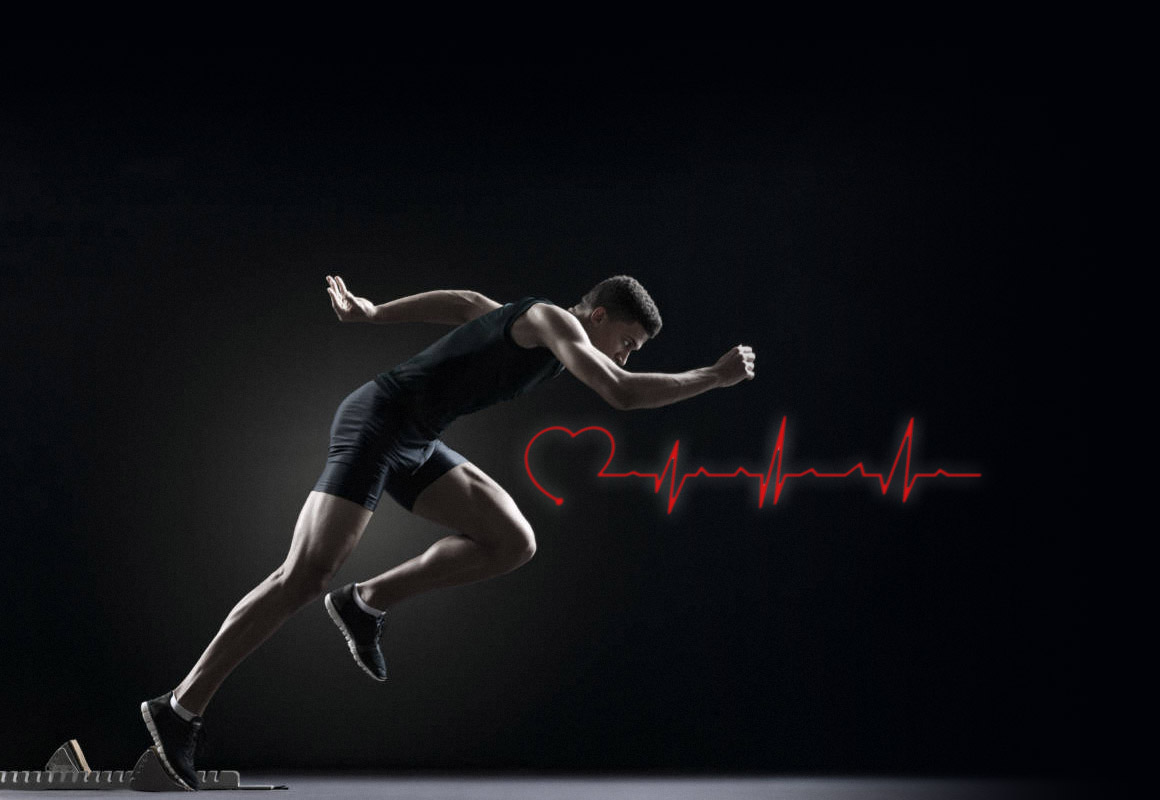 Sports Modes with Connected GPS
Zeblaze Neo 3 provides 24h continuous heart rate measurement to get a comprehensive view of your heart behaviour day and night. During exercise, the watch keeps you informed about your heart rate zones to optimize your workouts.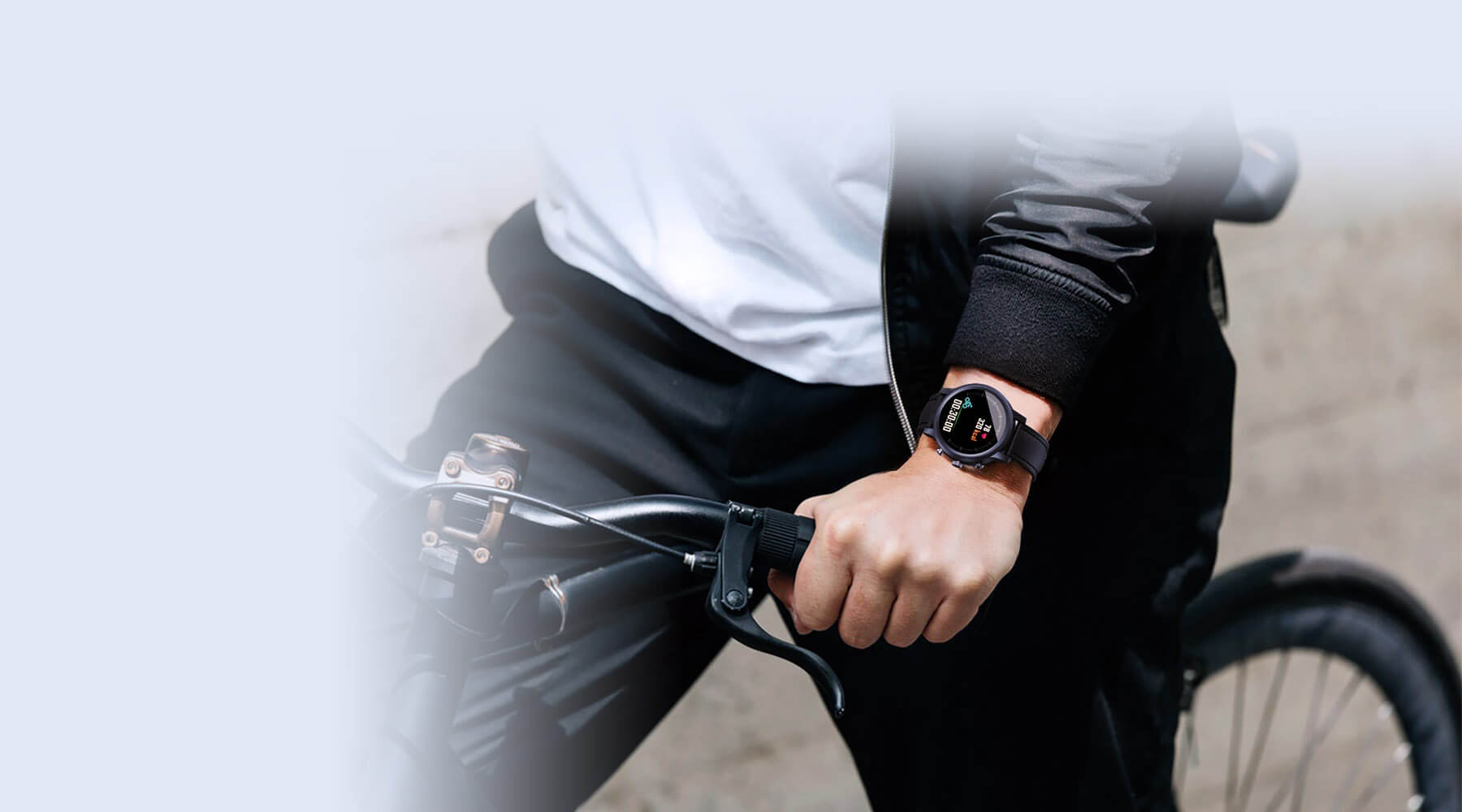 Sleep Tracking
Wear your Zeblaze Neo 3 to bed in the evening to automatically monitor your sleep. It will measure your total sleep, light sleep, deep sleep and awake time to give you an analysis of your sleep patterns.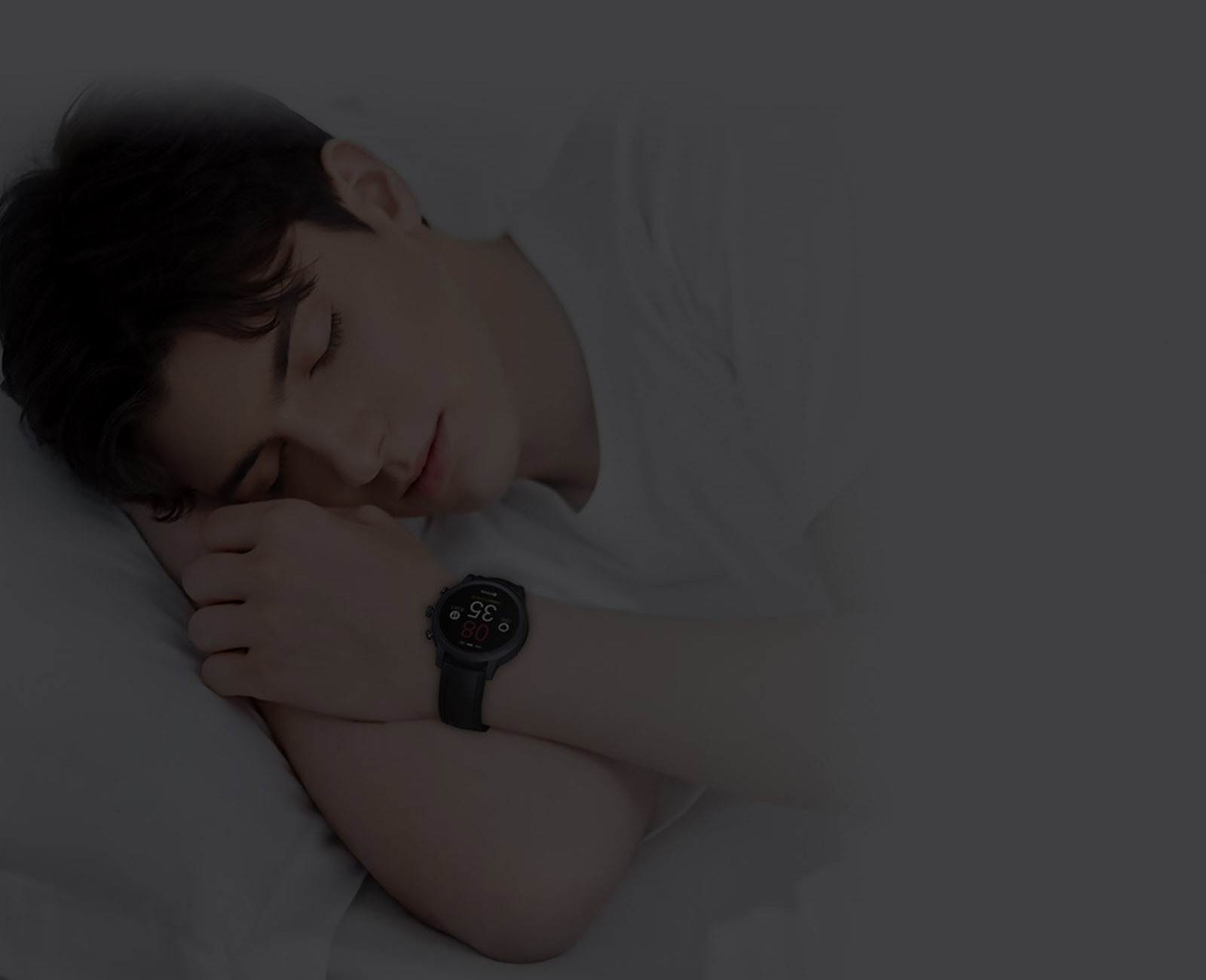 Sedentary Reminders
A sedentary lifestyle can have a negative impact on your overall health, so your watch will notify you when you have been inactive for too long. Now get up and move!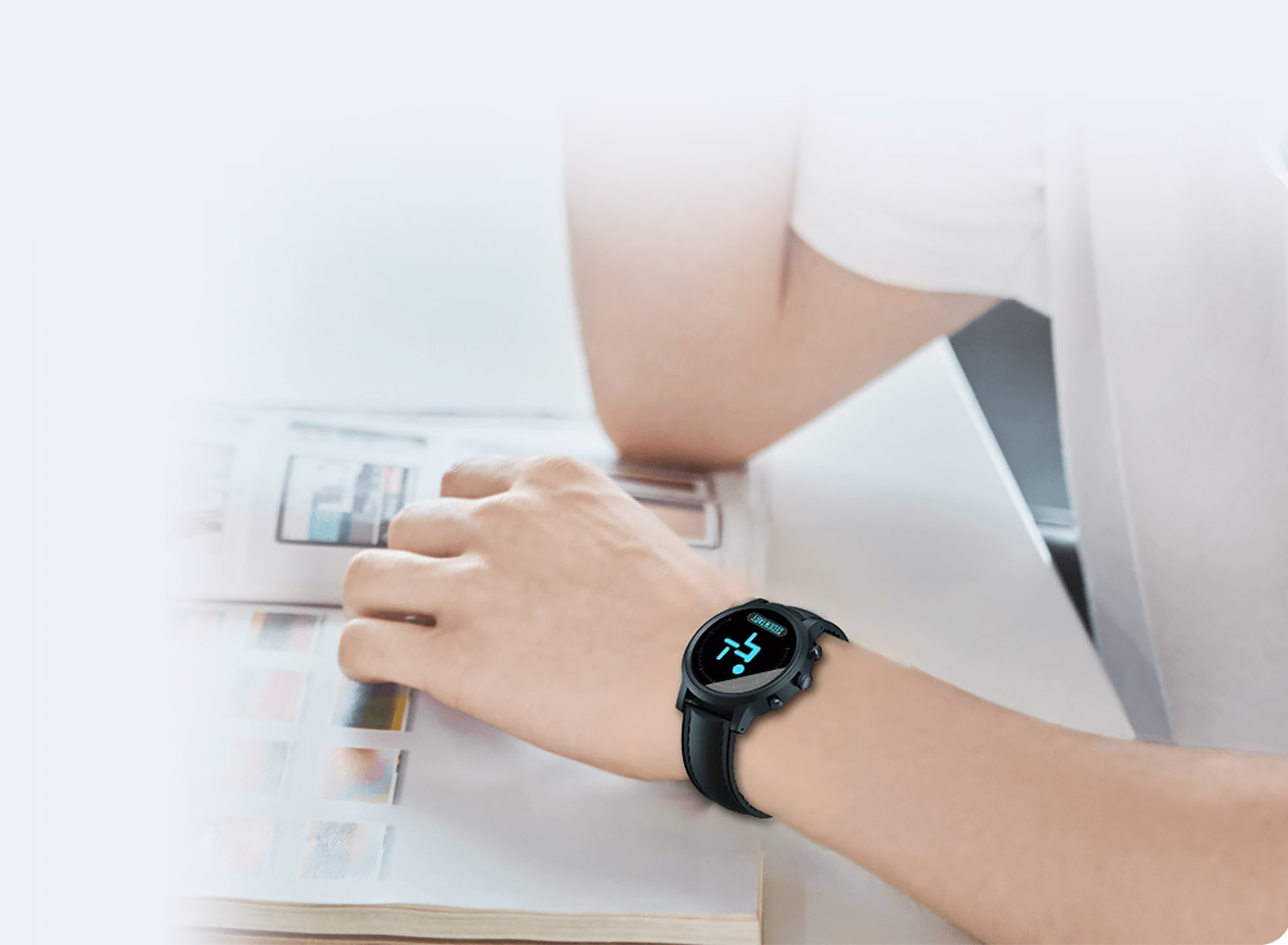 Incoming Calls, SMS, App Notifications
No Reminders Will Be Missed. Receive notifications for incoming calls, emails, messages and other smartphone applications right on your wrist to keep you informed while working-out, without having to pull out your phone. You can also set vibration alarms to wake you up or remind you about your schedule.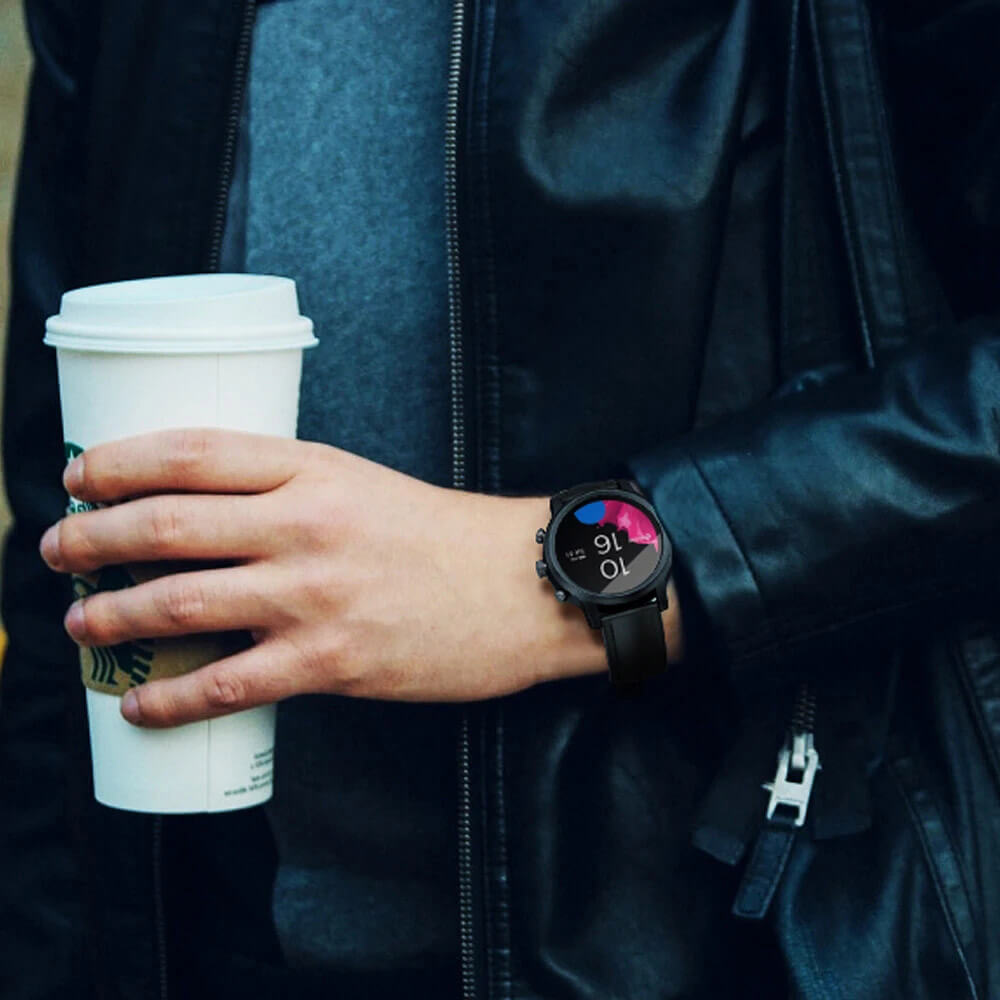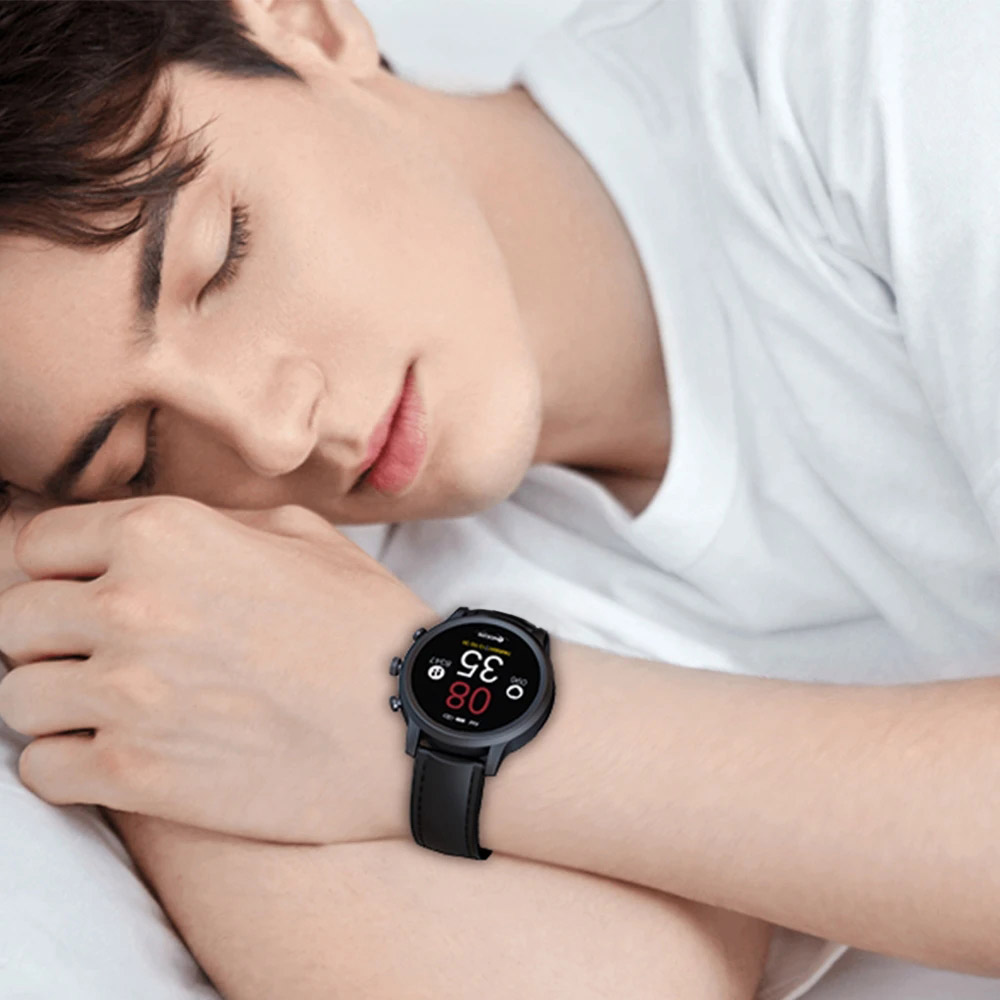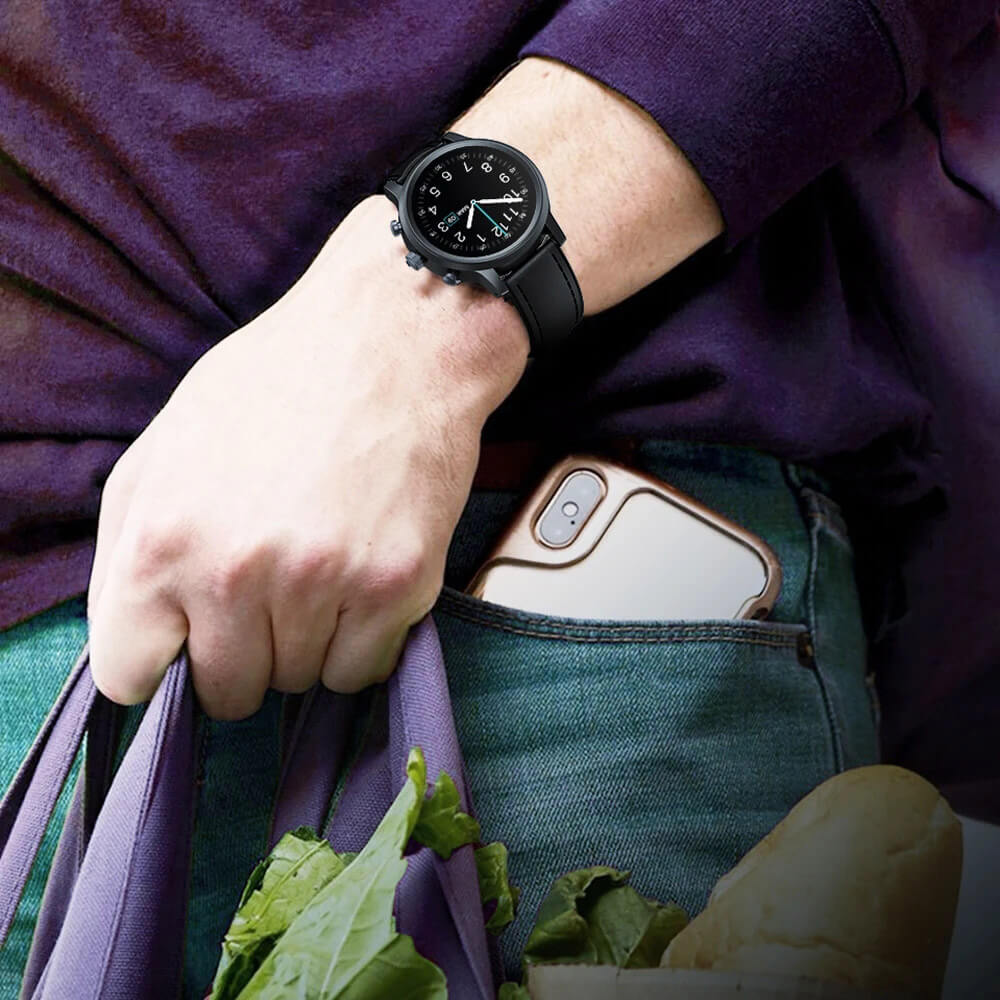 Outstanding Battery Life
Charge Once, Use for up to 20 Days
The Zeblaze Neo 3 has outstanding battery life thanks to the electronic components selection and power optimization technology.
10 full days of heart 24-hour monitoring
20 days of standby.
Note: Battery life may vary according to usage, settings, operating conditions, and other factors so that the actual results may differ from the laboratory data.
IP68 Daily Waterproof
Thanks to IP68 waterproof, Zeblaze Neo 3 resistant to sweat or rain. Just wear it to do whatever you do in your daily life.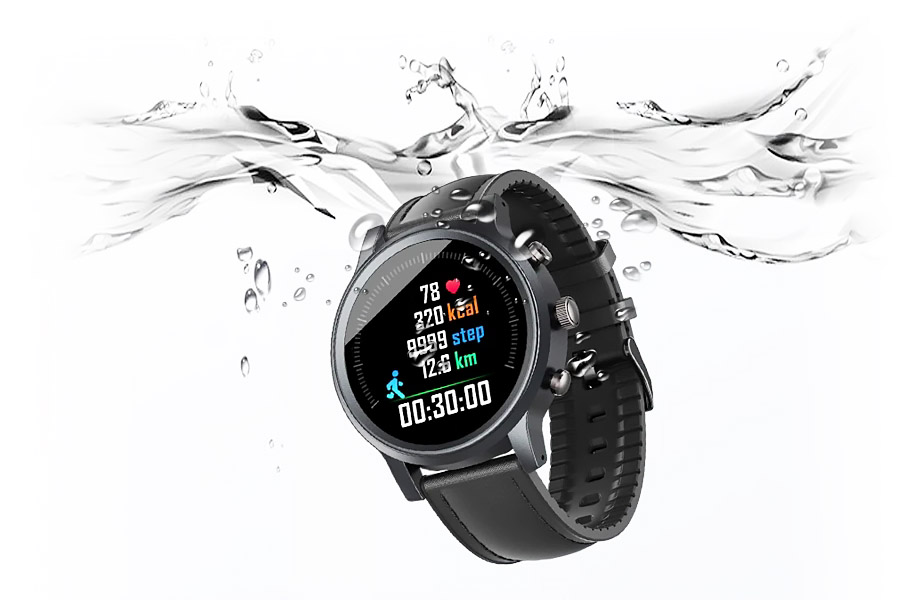 Note: For a longer lifespan, if the watch gets wet, please dry it before use again.
Happy Sports
Constantly Recording Every Change of You
We never forget updating products to improve the user experience. Happy Sports can now record your heart rate, steps and sleeping data more precisely. Every stride made in your health will be on your wrist. Every time you raise the wrist, smile at Zeblaze Neo 3.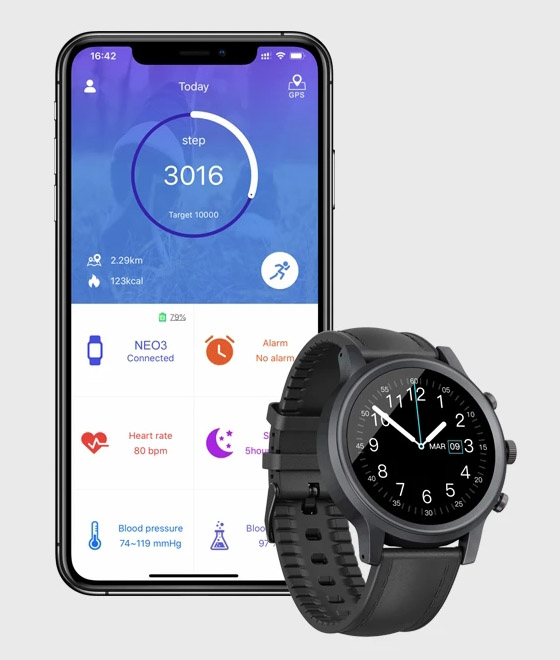 Compatibility: iOS 9.0 or above and Android 4.4 or above.